The Voices Behind The Tony Black Show
Tony Black

Bahamian Spice

T'Challa J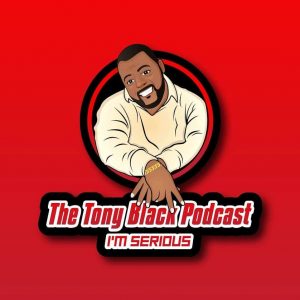 Recent Episodes
Ways to Listen
---
About Tony Black
Tony Black was born on February 28, 1971, in Miami Florida. Black didn't set out to be a comedian. He discovered he was blessed with a gift for making people laugh at an early age while working his first job as a bag boy. He entertained coworkers and customers
throughout the day to make the day go by quicker. After being encouraged by several coworkers he decided to take his act to the
stage.
His parents separated when he was 11 years old. His mother raised him as a single parent; he credits his sister and aunt for being
positive role models. Though times were hard the family managed to find happiness in laughter. Black credits his mother for his comedic
attribute; she had a knack for imitating other relatives and friends. With the help of his mother, Black got his first job at the age of 16 as a part-time bag boy. Black found he had a natural gift making people laugh.